SWEETS HOTEL | 1 HOTEL / 28 BRIDGE HOUSES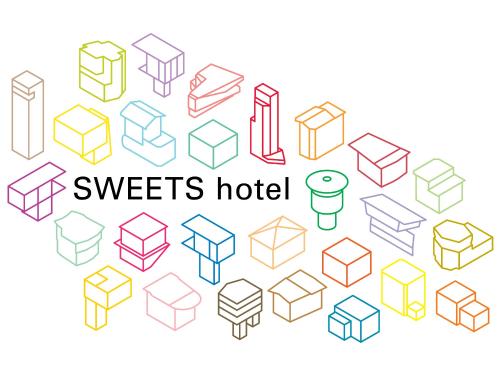 Stay on top of Amsterdam's canals!
SWEETS hotel is an innovative hotel concept in Amsterdam, consisting of 28 individually designed tiny bridge houses, dotted through the city and connected by waterways. With structures dating from 1673 up to 2009, every bridge house has a story of its own.
For over a 100 years, Amsterdam's bridge houses accommodated the city's many bridge keepers who were responsible for opening these impressive structures for passing boat traffic. However, with the introduction of a centralised bridge control system, the bridge houses became redundant. SWEETS hotel brings the tiny houses back to life by restoring the historic exteriors and transforming the interiors into unique hotel rooms. With a digital Neighbourhood Guide available in every bridge house, SWEETS hotel offers curious travellers the perfect starting point to discover Amsterdam's hidden gems.
www.sweetshotel.amsterdam
+31 (0)20 740 1010
post@sweetshotel.amsterdam
SWEETS hotel was conceptualized by Suzanne Oxenaar, Otto Nan and Gerrit Groen of Seven New Things – initiators of Lloyd Hotel & Cultural Embassy (sold in 2018) and Hotel The Exchange.

SEVEN NEW THINGS
Seven New Things
was co-founded
by Suzanne Oxenaar, Otto Nan
and Gerrit Groen. Based in
Amsterdam, they develop ideas
into concepts and concepts into
enterprises.
The trio's first initiative – Lloyd Hotel &
Cultural Embassy – was created in partnership
with Liesbeth Mijnlieff. Since then, Nan
as managing director, Oxenaar as artistic
director, and Groen as editor-at-large have
launched multiple pioneering hotel concepts.
Hailing from a background in the cultural
sector, Oxenaar as curator and Nan as art
historian, they established the Cultural
Embassy as a cultural hub and incubator at
the Lloyd Hotel in 2004. Through the Cultural
Embassy they forged collaborations
with the city, architects, designers, educational
and art institutions, activists, and the
broader creative community, thereby establishing
the blueprint for future projects.
In their signature hands-on style, Nan
and Oxenaar have initiated countless art
and design products that reach beyond
the hospitality world; taking innovative
ideas from design phase to production and
eventually to commercial distribution with a
selection of partners.
Seven New Things are often called upon
to share their experiences in transforming
existing places and spaces; to give a new
vision and impulse to city districts at home
in the Netherlands and abroad.
Seven New Things projects include:
• Lloyd Hotel & Cultural Embassy (sold in
2018)
• The temporary LLOVE hotel (Tokyo, 2010)
• Hotel The Exchange (2011)
• SWEETS hotel (2017)
• Hotel Holland (coming soon)