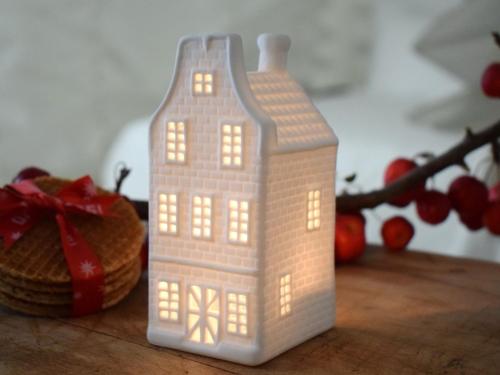 Book directly with us and let us offer you a free winter gift!
❤️️ With XXX from Amsterdam ❤️️
Winter is our favorite time to visit Amsterdam. There is something magical about this season. The city sparkles with Christmas lights and when the first snowflakes hit our canals the views are just mesmerizing.
We have a typical Amsterdam surprise for those staying with us in winter. Take the magic home with a free tealight holder in the shape of an Amsterdam canal house and some delicious Dutch Stroopwafels.
Book via our website using promocode XXX (case sensitive) to make use of this offer.
Valid for stay dates between December 1st 2017 and February 28th 2018.
*Offer includes 1 tealight holder and a pack of Stroopwafels per room.